Details
Welcome Wili Co Ltd. Beside Distributed Products, We can supply also bellow brands!
Details
Thermostatic valve
The thermostatic valve uses the principle of expanding wax, which undergoes large expansion rates within a relatively narrow temperature range. The self-acting element activates a cone, which directs the flow. All Clorius thermostatic valves are factory set at predetermined temperatures: no further adjustments are necessary. A wide range of temperatures are available for water and oil temperature control applications.  
Details
Wili Xin giới thiệu một số mẫu van thưởng gặp và hình dáng của chúng....
Details
Advantages

• Saving of energy and water 

Less transmission loss and limited waste of heat and water through drain. Besides, a better utilization of the capacity of the hot water tank is obtained.
Details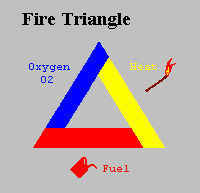 The Fire Tetrahedron (A pyramid)
 For many years the concept of fire was symbolized by the Triangle of Combustion and represented, fuel, heat, and oxygen. Further fire research determined that a fourth element, a chemical chain reaction, was a necessary component of fire. The fire triangle was changed to a fire tetrahedron to reflect this fourth element. A tetrahedron can be described as a pyramid which is a solid
Details
Solutions are depending on the actual method required:
2-way valve with self-acting thermostat or with actuator, controller and sensor
3-way valve (mixing or diverting) with self-acting thermostat or with actuator, controller and sensor